Our Team
Bruno Paiva
Bruno Paiva
---
With a history surrounded by football since his childhood, Bruno Paiva is one of the partners of OTB Sports. Son of idol Mário Sérgio Pontes de Paiva, he used all his knowledge of the world of the ball to innovate the market. Where he applied his unique life references and skills to managing athletes' careers, showing that football goes far beyond the four lines.
Marcelo Goldfarb
Marcelo Goldfarb
---
Young and successful businessman from São Paulo, Marcelo Goldfarb is a born entrepreneur. Acting far beyond the family business, founder of Lojas Marisa, he expands his operations in the most diverse areas and markets around the world. As managing partner of OTB Sports, alongside Bruno Paiva, he gained recognition in the competitive football market, by establishing a new form of career management for high-performance athletes.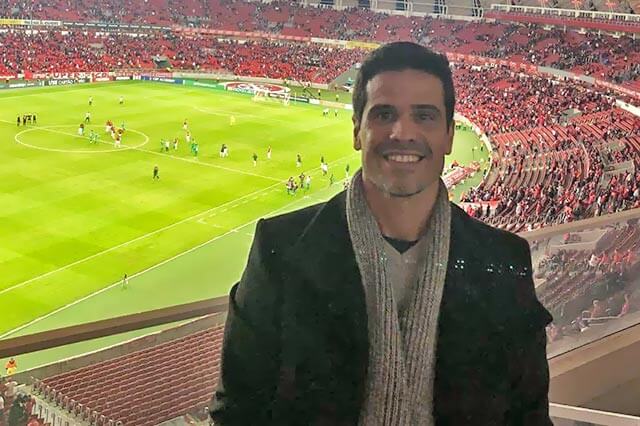 Fernando Paiva
Fernando Paiva
---
Like Bruno Paiva, Fernando also has football in his DNA. Son of the late Mário Sérgio, he is the director of operations for OTB Sports, responsible for the care and relationship with the athletes. Fernando is also part of attracting new customers, and is constantly in contact with athletes for all the necessary support.
Pedro Zalla
Pedro Zalla
---
Responsible for managing OTB Lab, Pedro Zalla is a professional respected for his role in football management, mainly in squad development, performance control and talent identification inside and outside the clubs where he worked. During his career, he lent his services to associations such as Athletico Paranaense, Ponte Preta and Desportivo Brasil, leading institutions in launching players to professional football.
Gil Soares
Gil Soares
---
Gil works in the area of attracting and relating to OTB Sports athletes. With more than 17 years of experience in the corporate world, working in the luxury market, he has worked in the last 8 years in direct service to the Brazilian National Team, its athletes and managers. In addition to his vast professional experience, Gil also has a degree in Sport Management from FIFA.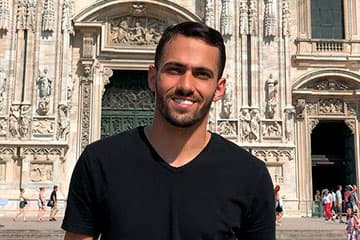 Marquinho
Marquinho
---
Marquinho has football in his DNA, the professional already has more than 15 years in the market, always working in the career management of athletes, the professional works in the area of capture and relationship with OTB Sports athletes.
Ricardo Soares
Ricardo Soares
---
With 25 years of experience in football, he has worked as a technical observer, coach and member of the coaching staff of major clubs such as: Corinthians, Cruzeiro, Palmeiras, São Paulo and Internacional. Today he works to recruit young athletes for the OTB Group.
Bruno Martinelli
Bruno Martinelli
---
Marketing and communication manager for the company, Bruno Martinelli is responsible for attracting sponsorship and management between the press and the athlete. The professional takes care of all institutional actions of OTB Sports and OTB Lab.
Santina Santos
Santina Santos
---
Administrative and financial advisor, Santina Santos is responsible for all the administrative part of the company and clients. In addition to taking care of all work contracts and offering the support that the athlete needs.
Soraia Penteado
Soraia Penteado
---
Responsible for the company's financial area, Soraira Penteado is the one who takes care of expenses and cash flow, in addition to providing support for the administrative and accounting area.
Carol Tarsitano
Carol Tarsitano
---
Carol Tarsitano is the professional who takes care of the concierge sector. In direct contact with the athletes, she offers personalized assistance in various demands such as: travel assistance, exchange for services, quick translations and mediation of conversations in English and Spanish, as well as assisting in address changes and adaptations in new cities.